The team at Cubex are all highly experienced professionals with their own distinct skill-set that they bring to the company and which has forged a unique company culture with a balance of autonomy and collaboration.

Cubex has the ability to take on challenging sites in all sectors including the re-purposing of land and redundant buildings. We bring our knowledge of workplace, logistics, regeneration and placemaking to develop buildings and public spaces that meet local demand, deliver inspiring well-managed environments and create balanced communities.

We add value through the planning process, understanding local needs and the requirements of political leaders to ensure schemes receive support not only from the local authority, but from external advisory and pressure groups, who have always been very supportive of our schemes.
We enjoy the challenge of seeking out new business opportunities and delivering successful projects with lasting legacies for our partner investors and occupiers.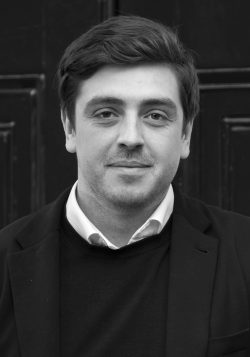 Joseph Downey
Managing Director
Joe heads up Cubex as Managing Director having joined from the Fiera Real Estate group in 2021. Prior to this he was head of London real estate investment for a FTSE listed company. Whilst there Joe was responsible for deploying equity across a range of asset types with a combined GDV in excess of £500m and covering over 1.5m sq ft.
With significant experience in site sourcing, acquisition, pre-planning, planning and site delivery across all major asset classes, Joe is responsible for sourcing and implementing the delivery of new deals at Cubex, with a significant focus on Logistics and Last Mile delivery.
Notable projects Joe has already secured at Cubex include:
Link 155, Magor
Cubex 156, Highbridge
Newlands, Cardiff
Swindon Trade Park
Further information on these projects can be found by clicking here.
Joe is a retired amateur rugby player who now spends his spare time on the touchline of major sporting events or on the golf course.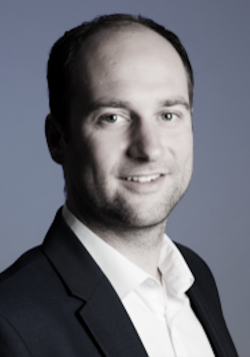 Will Tomlinson
Development Director
Following a period of continued growth across the business, Cubex has appointed Will Tomlinson to the role of Development Director.
Will has joined Cubex having previously worked in both consultancy for Rider Levett Bucknall and contracting for BAM throughout the South-West. In his previous roles, Will has led the delivery of multiple complex and prestigious developments, through technical excellence and understanding.
Throughout his career, Will has delivered schemes with both the private & public sectors including residential, commercial, educational and sports & leisure facilities. Will's particular strengths lie in the structuring of ambitious and creative teams and he is motivated by developing long-term, collaborative partnerships throughout the supply chain that can deliver exemplar schemes and tangible results for all stakeholders.
At Cubex, Will's primary role will be to deliver Halo, Millwrights Place and Coopers Court (the last phase of Finzels Reach) and to support the wider Development Team in its delivery of the business's development pipeline.
In his spare time, Will is a keen mountain biker and can often be found on the Mendip Hills for an evening ride. Will also has a passion for the ocean and with his young family, he spends many of their weekends on the South Coast windsurfing and surfing. Recently, Will has become a 'minis coach' for the U6's, training the next generation of rugby stars!
Thomas Lewis
Senior Development Manager
Thomas joined Cubex in 2022 having obtained a wealth of experience from a variety of roles.
A Development Manager with circa 9 years experience delivering projects of varying size and complexity, both with a consultancy and client side. Thomas's experience has held a focus on retail, logistics and commercial office delivery with time also spent in hotels, restaurants/bars, sports stadia and building infrastructure.



Christian Wright
Investment Manager
Christian recently joined Cubex from Savills Industrial and Logistics team where he was responsible for leasing and development land transactions throughout the UK. He comes with a wealth of experience having completed numerous site acquisitions, disposals and lettings across the South, acting on behalf of both landlords and occupiers.
In his new role, Christian will manage the letting and disposal of Cubex's existing pipeline, as well as sourcing and acquiring new opportunities in line with the firm's industrial and logistics strategy, as well as other deals on an opportunity led basis.
A former student of the West of England University, Christian is also a keen sportsman spending his spare time on either a rugby field or a bike exploring the UK's top 100 climbs.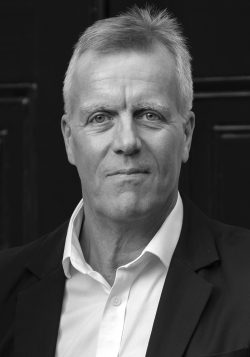 Peter Walford
Non-Executive Director
Peter co-founded Cubex in 2004.
With significant success across both commercial and residential sectors, Peter brings 40 years of property experience to support the trading activities within Cubex.
An organised, creative thinker, Peter is particularly interested in developing relationships and deals with landowners, investors and occupiers looking to realise the full potential of their property assets.
Notable projects Peter has delivered include:
Finzels Reach, Bristol
Morlands Business Park, Glastonbury
Monument Place & Castle Gate, Salisbury
Further information on these projects can be found by clicking here.
He is a Trustee of the Malcolm Gunter Foundation, a charity supporting those living with Motor Neuron Disease.
Outside of work, Peter is particularly keen on music and live theatre (both on & off the stage) and can often be found hunting small white balls around large greenfield sites!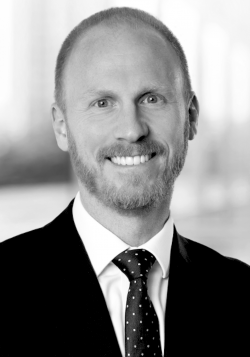 Steven Wright
Non-Executive Director
Steve joined Fiera Real Estate in 2006 from Henderson Global Investors (now Nuveen) after qualifying at DTZ Debenham Tie Leung (now Cushman & Wakefield). Steve oversees assets that are within the value add risk profile business plans and oversees Fiera Real Estate's balance sheet investments. Steve is a member of the Royal Institution of Chartered Surveyors.
Ray Palmer
Non-Executive Chairman
Ray has specialised in development and investment for 50 years. He became the Chief Executive of Lambert Smith Hampton in his early 20s and remained in this position until 1992 when he established Fiera Real Estate (formerly known as Palmer Capital). Ray is the chairman of all of the property companies in which Fiera Real Estate has a shareholding, and takes particular responsibility for Fiera Real Estate's balance sheet investments. He is a Board Director and member of the Investment Committee.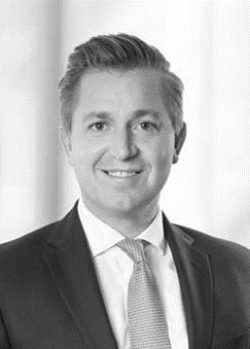 Charles Allen
Non-Executive Director
Charles joined Fiera Real Estate in 2013 and was promoted to Head of UK Real Estate in July 2022. He is responsible for the management of the UK business and the successful execution of its business strategy.
Prior to joining Fiera Real Estate, Charles worked in the Corporate Finance team at Ernst & Young where he focused on capital raising, M&A and restructuring. Previously, Charles was at BNP Paribas Real Estate where he focused on buying and leasing Central London assets. Charles is a member of the Royal Institution of Chartered Surveyors and is a member of the Investment Committee.