Cubex welcomes cabinet member to Bristol
News: November 2023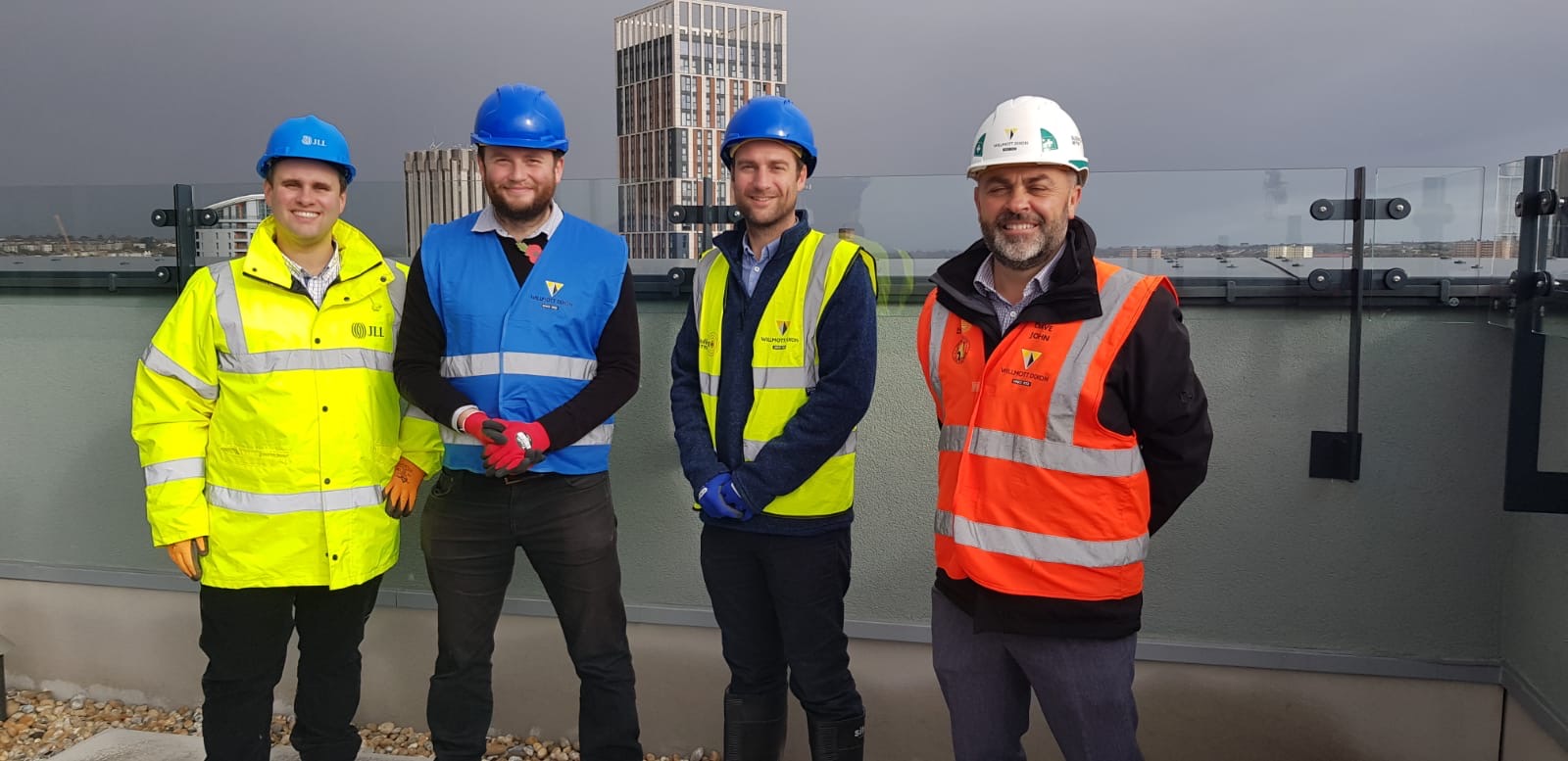 William Tomlinson welcomed Cllr Tom Renhard (current cabinet member responsible for housing delivery and homes) to Bristol to view our redevelopment of the old Avon Fire and Rescue headquarters. Alongside David John and Stuart Brown, Cubex proudly showcased the positive impact great design and construction can bring to our cities.
Coopers Court is a 10 storey building arranged around a single core, comprising 66 affordable homes. The scheme is fantastically situated and the shared ownership provides an opportunity for first time buyers to get on the property ladder. The different homes will appeal to professionals, couples and young families alike.
Millwrights Place is specially designed for the rental market and will help meet the significant need for housing in Bristol city centre. The building includes rooftop terraces and shared entertainment space along with extensive cycle storage and maintenance facilities. Ranging from seven to 15 storeys, they will also feature co-working space at ground floor level for the increasing number of people working independently or running their own business.
Like Halo both buildings are connected to the city's district heating network which draws heat from a heat bore in the centre of the city. The two buildings will be constructed using a concrete frame structure and will achieve EPC B ratings providing benefits for customers whilst contributing to Bristol's journey toward carbon neutrality.