Cubex and Fiera Real Estate acquire a 2.6-acre site in Bristol to develop £20m Grade A logistics scheme
News: April 2023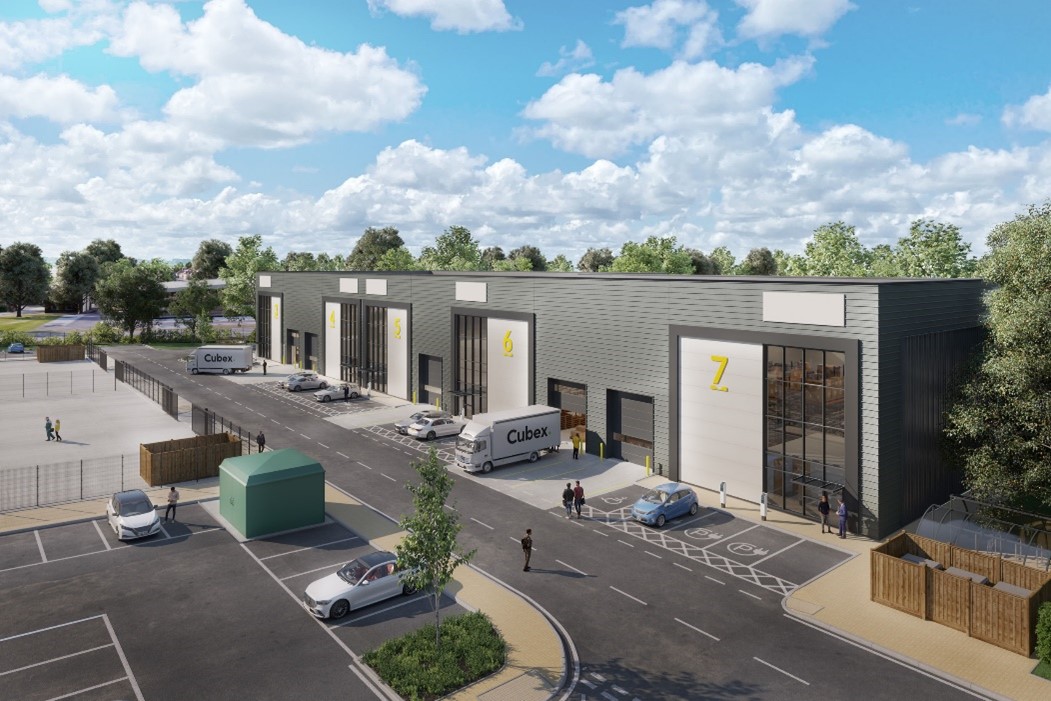 Cubex and Fiera Real Estate ("Fiera") are pleased to announce the acquisition of 2.6-acres of brownfield land on the former Rolls Royce site at Filton, North Bristol. The business plan is to speculatively develop a new 75,000 sq.ft Grade A, multi-let, urban logistics development with a GDV of £20m.   
Purchased in an off-market transaction from St Francis Group and Almco, the acquisition is Cubex's fifth in the last eighteen months, continuing to demonstrate its ability to transact prime urban logistics developments at differing points in the cycle. The site was purchased with the Fiera Real Estate Logistics Development Fund UK ("FRELD") which has a further c.£250m to deploy into similar logistics sites across the UK.
The site is the last remaining plot on the wider Horizon 38 scheme, a hugely successful development with investment grade occupiers on the scheme and within the immediate area including Rolls Royce, Airbus, GKN Aerospace, BAE Systems, Ceva Logistics and Royal Mail. It is also adjacent to YTL's Brabazon development on the former Filton Airfield.
The site is 1.6 miles south of the M4/M5 interchange and 5 miles north of Bristol city centre with Bristol Parkway mainline station 1 mile away, providing trains to London Paddington in 1hr 15mins.
The scheme will target a BREEAM Excellent and EPC A rating and will include EV charging points and roof lights to encourage the transition to a low carbon economy. During construction, the scheme will use low emitting or low carbon materials where possible and promote the use of locally sourced goods and materials.
Joseph Downey, Managing Director of Cubex commented "I absolutely love this site. Filton is undoubtedly the best-connected location in Bristol for urban warehousing. The immediate area is home to some of the largest aerospace and defence companies in the world, and the neighbouring Brabazon development will create an entirely new neighbourhood with thousands of new homes. We are delighted to be delivering much needed, sustainable high-quality urban warehousing to local area. The scheme will make a strong contribution to the local economy boosting local jobs. We look forward to delivering this with Fiera."
Chris Button, Fund Manager of Fiera Real Estate, commented "I doubt there's a better small/mid box warehousing site that has been transacted all year! We are super excited to be funding another high quality and sustainable development with Cubex and have immediate appetite to invest a further £250m"
Cubex expects to be on site by July 2023 with completion in Q2 2024.