Cubex and Fiera Real Estate are Property Award finalists
News: October 2021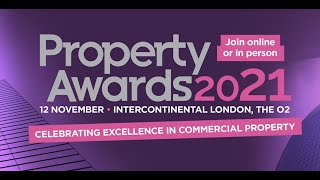 Cubex and Fiera Real Estate UK have been shortlisted for the Health & Wellbeing Initiative title at this year's Property Awards for their new office development, Halo, in Bristol, which is set to be one of the greenest office buildings in the UK and the most sustainable outside London.
Halo has achieved a BREEAM Outstanding accreditation to meet the toughest new sustainability assessment criteria, and it achieved the second best score to be awarded in the UK to date.
During the design of the scheme, Cubex and FRE put a great deal of consideration the impact the building would have on the health and wellbeing those who work there, ensuring a healthier, happier and ultimately more productive workforce. With the rise of flexible working, the scheme needed to offer much more than just four walls within which to work.
With outstanding air quality, an exceptional amount of natural light from the floor-to-ceiling glazed façade and numerous health-giving opportunities, Halo is a building that radiates the feel-good factor. Its design also incorporates many improvements to the local environment, from traffic calming and cycle lanes, to tree planting and pocket parks.
In the past year, Halo was one of the first buildings in the UK to receive a WELL Certification, which marries best practices in design and construction with evidence-based health and wellness interventions. It harnesses the built environment as a vehicle to support human health, well-being and comfort. WELL certified spaces and developments can lead to a built environment that helps to improve the nutrition, fitness, mood, sleep, comfort and performance of its occupants.
In conjunction with the construction of Halo, Cubex is investing heavily in traffic calming measures making the vehicular routes within the area safer. Permanent cycle lanes coupled with one-way traffic routes will allow more pedestrian space, facilitate sustainable and healthy means of travel and add to the provision of outdoor space for those living and working in the area. The cycle lanes are complemented by Halo's CycleScore 'platinum' rating, giving significant provision for occupiers to make use of green modes of transport. Additional outdoor seating will provide more opportunities for people enjoy their food from the market or cafés and just add to the 'buzzy' environment. Halo will also offer occupiers with plenty of extra space through various breakout rooms and a spacious roof terrace.
In addition to its stand-out environmental credentials, the future-focused building will also feature cutting-edge digital connectivity – recognised with the highest 'Wired' Platinum score.
As you can see, Halo is certainly the place to be for occupiers looking for a spacious, flexible and happy working environment, and Cubex and Fiera Real Estate are well on track to deliver the new scheme ready for occupation in Q2 2022.
We have our fingers crossed for the awards ceremony on 12th November.