Cubex celebrates planning success in Monmouthshire
News: October 2022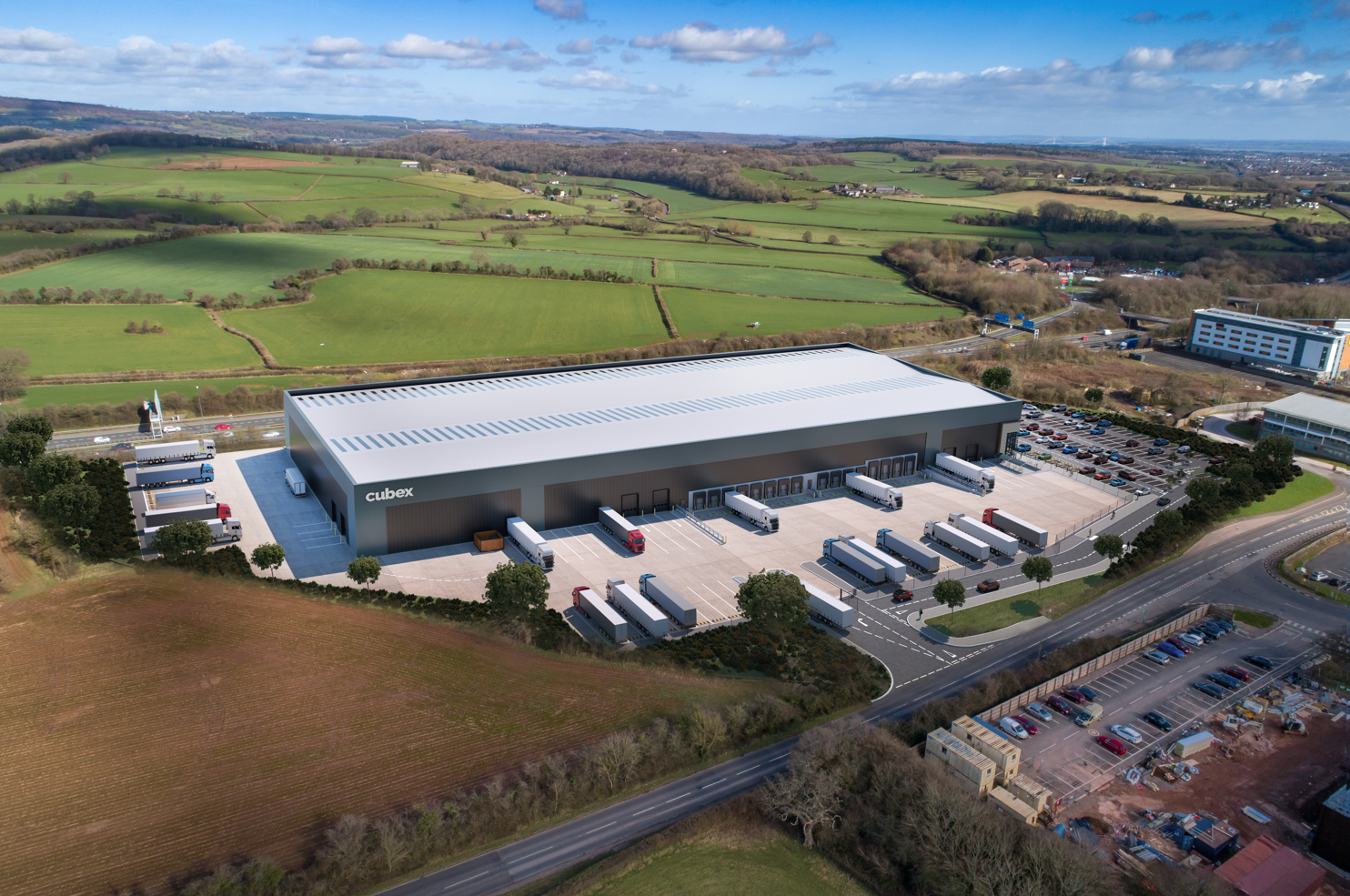 Cubex is delighted to announce that planning has been achieved for a new Grade A logistics scheme with a GDV of £30m.
The new scheme will see the development of a vacant 9-acre site into a 155,000 sq ft industrial, storage and distribution warehouse. The site will be available for B2 and B8 use classes, with ancillary B1.
The scheme is strategically located adjacent to J23A of the M4, providing instant access to the motorway network. The new development will be a welcome addition to an already established location, with the likes of Tesco and Amazon nearby. Future occupiers will also benefit from excellent amenities at the neighbouring mixed-use development which comprises office, hotel, retail, and leisure uses.
ESG considerations have been embedded into all elements of the design, from electric car charging points encouraging greener modes of transport, to energy-efficient lighting, heating and cooling systems installed throughout the scheme to reduce energy consumption. The development is also targeting BREEAM Excellent and EPC A ratings.
In addition to its leading ESG credentials, the scheme will boast a fantastic specification, including 12m internal eaves, 22 loading doors, 15% rooflights and a 50m yard with 50 HGV parking spaces.
Joe Downey, Joint Managing Director of Cubex, commented: "We are thrilled to have achieved planning on our first logistics scheme since our dive into the sector at the beginning of the year, with plenty more exciting schemes in the pipeline. The scheme at J23A will provide much-needed employment space to an area with a lack of supply and are looking forward to starting on site later this year to bring the scheme to life."