Local food and drink to be introduced at Finzels Reach market
News: July 2021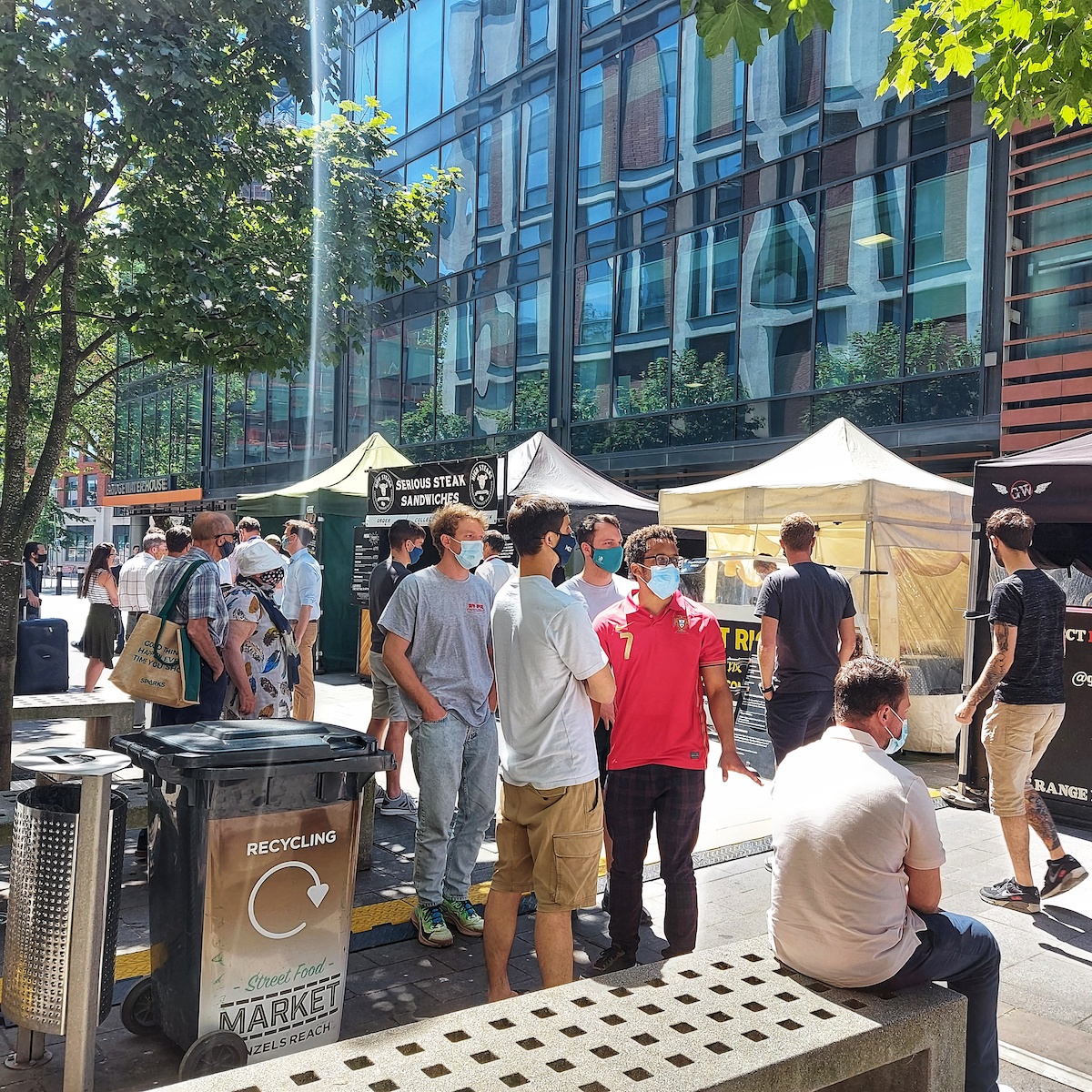 The last year hasn't been easy for local markets but having to adapt to a COVID secure environment meant that local market operator, Sophie Bowden, was able to change the way that her market operated, and the outcome resulted in an additional market day at Finzels Reach.
Back in March 2020, government regulations meant that all markets had to close. Luck and determination were on local market operator Sophie Bowden's side who was able to reopen Finzels Reach street food market in June and has remained open ever since. She explains:
"Having to close our weekly Friday market was a devastating blow to our business, our traders and customers. We were determined to do everything we could to reopen which meant we had to completely change our way of working and adapt our market set-up to be COVID secure."
She continues
"In order to responsibly manage queues and to give our traders the opportunity to keep trading; we decided to introduce another market day at Finzels Reach. In August we started a smaller market on a Wednesday, and we've not looked back."
As the country starts to ease out of lockdown, Sophie is looking to the future of the new Wednesday market and will be expanding the market to offer local food and drink alongside the ever-popular street food that Finzels Reach is renowned for.
She added:
"It's always been a dream of mine to have local produce showcased at Finzels Reach and I'm so excited to now have the opportunity to include a regular line-up of seasonal and local produce at the Wednesday market as an addition to the street food offering."
Customers to the Wednesday market can expect stalls selling local bread, cheese, free-range meat, fruit and veg as well as guest stalls selling fish, game, fresh pasta, apple juice and cider. An ever-changing line-up of street food will also be available.
The new market format is due to be launched in September with the usual street food market remaining every Friday lunchtime.
Local producers interested in applying for a stall, please contact Sophie at sophie@sophiebevents.co.uk for an application form.