Can housing models like build-to-rent help to tackle the loneliness epidemic?
News: May 2020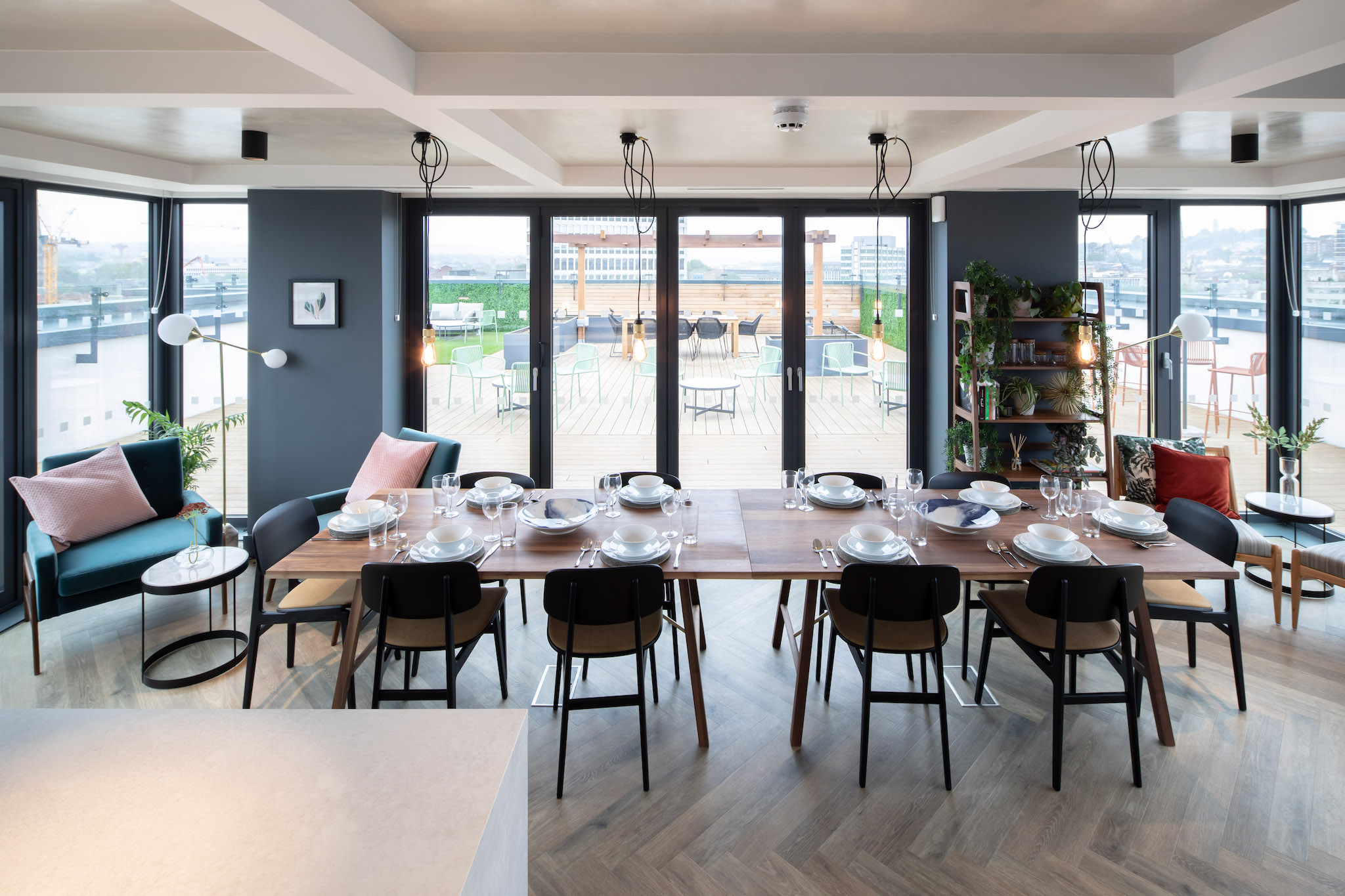 By Elgan Jones, development manager at Cubex, the developer behind Finzels Reach
In an age where people often 'swipe' rather than speak and a world where loneliness is described as an epidemic, everyone is looking for answers to the questions: how can we create communities? How can we tackle isolation? A recent survey by The Economist and the Kaiser Family Foundation found that more than two in 10 adults in the UK and US say they always or often feel lonely, lack companionship, or feel left out or isolated. I certainly don't profess to have all the answers, but I am interested in how an emphasis on supporting people's well-being can be ingrained in the design and management of our buildings.
The digital era has shaken up pretty much every industry going; bringing huge change, both positive and negative. From working from home to dating apps, we all now live in a highly connected world, but are we missing those human connections? After all, fundamentally, humans thrive on emotional attachments and experiences. The high street is starting to respond to this with a more leisure-focused offer. But, how can we ensure the places we live in adapt too?
In comes build-to-rent. In a nutshell, it's a model that's new to the UK offering high quality homes designed specifically for the rental market. They're managed by a professional landlord that has a long-term interest in the scheme, with a 24/7 point of contact, but perhaps most importantly, they have shared, communal spaces, with customer experience and community at their heart. Essentially a resident rents the building rather than an apartment. So how does this help bring people together?
Firstly, let's take design. From easily accessible communal spaces with comfy sofas and desks with high speed WiFi so residents can work from home, rooftop spaces for yoga clubs or just hanging out in the sunshine, to rooms for hire if residents have guests to entertain and on site-gyms, there are plenty of ways – and spaces – for people to meet, if they so wish.
It's not just about design though, the management of these buildings is crucial. I recently visited a build-to-rent scheme in Manchester where the on-site manager was an excellent communicator, had huge empathy with those he met, and knew everyone by name. In a building home to 20-plus different nationalities, for many of whom English was not their first language, he was the epitome of customer service, helping with meter readings, financial queries such as setting up direct debits and parcel deliveries.
It's also worth mentioning that people who live in build-to-rent schemes also have security of tenure; landlords offer longer leases and therefore the average length of stay is around three years. This means people aren't faced with the dreaded one or two-month notice to vacate, which can cause huge upheaval. Residents feel they can put down roots, and that in itself helps pave the way for lasting communities to emerge.
In Bristol, we are seeing this approach at Hawkins & George at Finzels Reach, which we've delivered for operator Grainger, whilst we also have plans to deliver 252 build-to-rent homes as part of the next phase of Finzels Reach. This project is a great example of how a building also needs to connect well with the wider community within which it sits. We have carefully nurtured this new quarter to ensure it truly knits together, combining a mix of types of homes, a leisure offer and workspace to create a balanced community. A sense of belonging is vital to ensure a community thrives.
We aren't the only ones to be delivering build-to-rent, there are around 1,500 more homes coming through the pipeline in Bristol that we know of, so it looks like it's a trend that's here to stay. And hopefully one which might help in some small way to change the way we think about our buildings, for the benefit of those who live there.