Fiera Real Estate and Cubex purchase 5.3-acre site in Swindon to develop a £19m Grade A logistics scheme
News: June 2022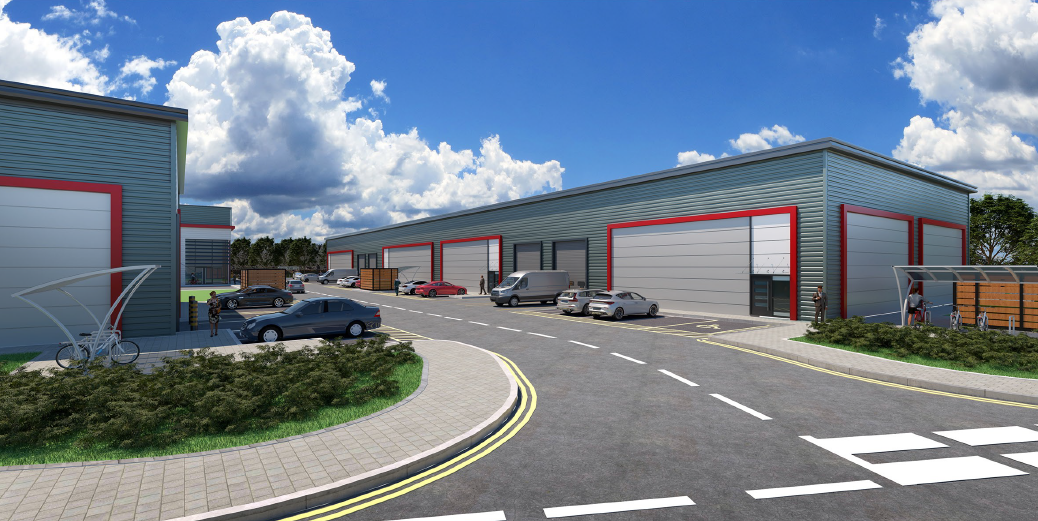 Fiera Real Estate ("FRE UK") and Cubex are pleased to announce the acquisition of a 5.3-acre site in Swindon to develop a £19.2m Grade A logistics scheme.
The site was purchased through the Fiera Real Estate Opportunity Fund V UK ("FREOF V UK"), the fifth fund in FRE UK's programmatic venture series with CBRE Investment Management ("CBRE IM"). This is the 18th acquisition for the Fund which reached its final close earlier this year with £180m of capital and is targeting similar sites for industrial development around the UK.
The business plan is to secure planning and speculatively develop a 83,000 sq.ft scheme across seven units ranging from 4,200 – 35,000 sq.ft. The scheme will target a BREEAM Excellent and EPC A rating and will include EV charging points and roof lights to encourage the transition to a low carbon economy. During construction, the scheme will use low emitting or low carbon materials where possible and promote the use of locally sourced goods and materials. Energy-efficient lighting, heating and cooling systems will also be installed throughout the development to encourage reduced energy consumption.
The site is located on the edge of Swindon town centre and next to a dual carriageway linking directly to the M4, which provides direct routes to Bristol and London. Swindon has a population of 3.8m within a 60-minute drivetime and has seen substantial growth in recent years which has helped to establish it as a primary industrial location in the South West. The scheme's excellent motorway links coupled with its skilled labour supply has resulted in many investment grade occupiers taking space in the area.
Demand for logistics and distribution space has continued to accelerate and warehouses are not being delivered fast enough to address the supply and demand imbalance. As occupiers seek to expand their logistics footprint across the South West, this new site presents a fantastic opportunity to bring forward a best-in-class scheme to a hugely undersupplied area.
Joe Downey, Director at Cubex, commented "I am delighted to have completed this acquisition. The site is centrally located within Swindon, providing the opportunity to deliver a truly urban logistics scheme. Our proposed scheme will set a new benchmark for high-quality urban warehousing in Swindon from an operational and sustainability perspective."
Chris Button, Fund Manager at FRE UK, commented "We are very pleased to have concluded the purchase of this well-positioned site, alongside our Operating Partner Cubex. This is the third logistics development FREOF V is undertaking with Cubex, and it will bring much-needed logistics space to an underserved market. Fiera Real Estate has considerable funds to commit to sites with similar features around the UK."
Osborne Clarke and Colliers represented the buyer.