How build-to-rent can help create healthy communities
News: September 2020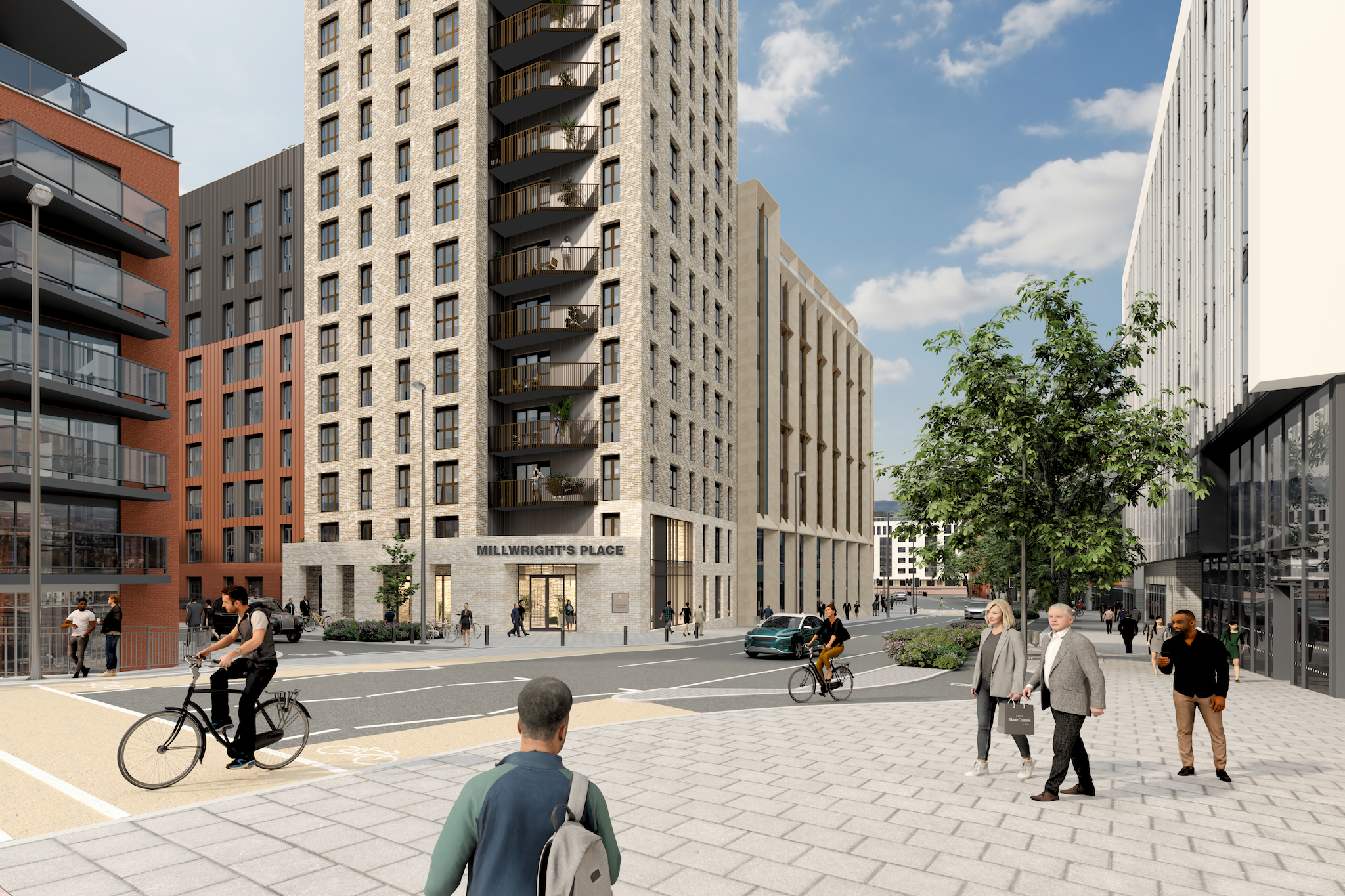 By Elgan Jones, executive director at Cubex, the developer of Finzels Reach
If you've been following the news of our plans to expand Finzels Reach, you may have seen that we now have planning consent and we're about to start on site. It's been quite a journey to reach this point, but we are excited to be able to grow this new, thriving neighbourhood on a derelict, brownfield site right in the heart of Bristol. Around 2,500 people will be living and working at Finzels Reach by the end of the year, and this will now rise to over 3,500 once the next phase is complete.
We appreciate that there have been some concerns about this major change to an area home to only sparse low-level buildings for many years. However, with growing city populations, we have to build more densely in the limited spaces available in central areas if we are to deliver the homes and workspace a place like Bristol so desperately needs. Indeed, this particular site was identified by Bristol City Council as an area for more dense urban development.
It's enormously important to us to create lasting, balanced communities that really work for the people who live there, and we have prioritised this in developing our plans for the next phase of Finzels Reach. It's for this reason that we've chosen to include build-to-rent homes – a new housing model that's relatively new to Bristol but has been widely used in London and the US – as well as including over 20% affordable housing in line with Council policy, alongside high quality workspace for over 1,100 people.
Following our recent planning committee meeting, it was clear to me that there are still some misconceptions about what build-to-rent entails, so I'm going to take this opportunity to offer some explanation. The private rented sector has been long overdue a radical overhaul. Currently, 5 million tenants are renting from nearly 2 million largely amateur landlords. More and more people are choosing to rent, but generally, those who depend upon it are critical of their experiences: properties that are cramped, over-crowded or unfit for habitation. This needs to change.
Build-to-rent aims to address these issues by offering high quality homes designed specifically for the rental market, managed by a professional landlord that has a long-term interest in the scheme. There's a 24/7 point of contact, part of a strong emphasis on the landlord-tenant relationship, but perhaps most importantly, they have extensive, versatile communal spaces. Essentially a resident rents the building rather than an apartment, so they have access to all these extra facilities – rooftop spaces for yoga clubs, meeting friends or growing vegetables, places to work from home or host games nights, rooms for hire if residents have guests to entertain and on site-gyms.
Residents feel they can put down roots in build-to-rent schemes, and that in itself helps pave the way for lasting communities to emerge. Build-to-rent, by its very nature, promotes long-term residency; the investors want an investment with a long-term stable, reliable income, which only be achieved by creating an inclusive, welcoming environment where residents can feel secure and settled. The build-to-rent sector was the first to offer three-year tenancies by default and residents are actively encouraged to stay longer. Data from the English Housing Survey and The Ministry of Housing, Community and Local Government (MHCLG) shows the current length of time that tenants stay in residence. Since the introduction of build-to-rent to the private rented sector, those staying for less than one year have fallen dramatically. Whilst those staying longer; one to three years, and 3 years to ten years, have increased.
I have wondered whether a new planning class is needed for build-to-rent, as it's such an entirely new model and doesn't fit the traditional private rented sector mould. These are extremely high-quality, well-designed homes, and whilst some apartments might be very marginally smaller than others within the broader private rented sector, they do benefit from a wealth of additional services and spaces that all residents can access. This approach also means we can offer more homes to more people and each resident will have more space to use than if they rented an apartment in a traditionally-designed apartment building. Indeed, build-to-rent design is focused on reducing isolation and building communities unlike traditional apartment building layouts.
The model has been hugely successful at Hawkins & George in the first phase of Finzels Reach, which attracted recognition at the Insider South West Property Awards last night and where the 194 apartments we delivered for Grainger were already fully let only 3.5 months post- launch. This is significantly quicker than the time it would take to bring such a large community of people together if the homes were private sale, so as well as creating lasting communities, it also paves the way for communities to develop quickly too.
We now look forward to pressing ahead with our plans to bring this concept to fruition over the road at the former Avon Fire & Rescue site – watch this space!