Peter Walford becomes Cubex MD as developer shifts focus
News: January 2021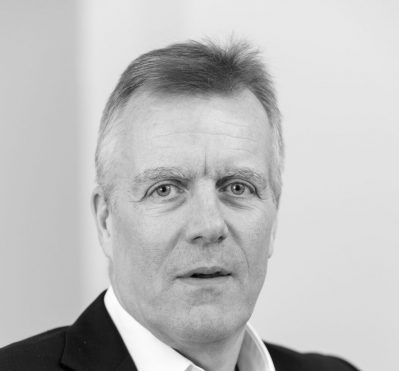 Cubex Land co-founder Peter Walford has been appointed managing director as the Fiera Real Estate-backed developer shifts its focus, React News can reveal.
Walford replaces Gavin Bridge who is leaving to set up his own urban regeneration business.
The change at the top comes as Cubex nears completion of its long-standing Finzels Reach regeneration project in Bristol after concluding two of the largest ever deals in the city at the harbourside site in recent months. Last summer, the Bristol-based developer completed a £70m deal with Tesco Pension Fund to forward fund its 116,000 sq ft Halo office scheme following a 74,000 sq ft pre-let with law firm Osborne Clark and then at the start of this year, Grainger agreed to forward fund its 231-home build-to-rent development at the site in a £63.1m deal.
Cubex is now on the lookout for new development opportunities but despite the success of the Finzels Reach project, the developer isn't planning to go after other similar opportunities.
The decision is mainly driven by the nature of Fiera's funds and investor clients, who prefer investment time horizons of two-to-five years and are therefore less interested in larger-scale regeneration projects, which can take 10 years or more to come to fruition.
After working on the Finzels Reach for a number of years, Bridge had a strong desire to pursue other large-scale regeneration projects, which is why he decided to strike out on his own.
"We looked at different options including the creation of two parts of the business to enable everyone to do what they wanted," Fiera Real Estate chief executive Alex Price told React News.
"The conclusion we came to was that with our blessing and best wishes, Gavin would set up a new urban regeneration business and we would continue on as before, but re-focus back on our roots as a business that delivered good quality commercial and residential projects across the South West."
Cubex is also planning to expand into the industrial and logistics sector to capitalise on strong occupational demand across the South West.
Walford said: "One of the big focuses this year will be delivering some industrial and logistics schemes, which the Fiera funds have very successfully delivered with other partners they back across the UK."
To help the business with the industrial push, Joe Downey is joining Cubex on secondment from Fiera-backed Queensbury Capital as an acquisition consultant. Downey, who founded the London-focused investment firm in 2018 after working for four years at Sports Direct, has strong links in the South West so Fiera invited him to support the Cubex team on a temporary basis.
Price said: "The London market is in a state of flux, not just because of COVID, but also as a result of Brexit and discussions over the future of the office. It seemed a natural opportunity to take a proven and known operator to move across the group who was keen for the opportunity to get his teeth into something."
Walford is "proven business leader"
Price added that it was a natural move for Walford to take Bridge's place as managing director.
"He was a proven business leader before we got involved 16 years ago. He had led Anglican Water Group's property division when Cubex was founded and he's always been a leading light in the South West market and in the Cubex business."
Under Walford's leadership, Cubex plans to push on this year with more residential developments as well as entering the industrial market.
"We've grown a fantastic reputation for urban living, and plan to do more not only BTR but also more retirement living and potentially co-living," said Walford.
Originally published by Guy Montague-Jones at REACT News.